Peter McNamara
CEO 
Peter was appointed CEO of SECL in March 2021, and has over 20 years of Executive and Director experience in the civil and corporate sectors, including as Chief Executive Officer, Good Shepherd Microfinance (GSM) and General Manager, Asylum Seeker Resource Centre (ASRC). A strategic thinker with extensive networks and a track record of building strong connected organisations with a focus on delivering client outcomes.
Peter is the current President of the Australian Council of Social Service (ACOSS), having served on the Board since 2015.
Peter has studied finances and strategy at Harvard Business School, Stanford Business School and Melbourne Business School, and is a member of the Australian Institute of Company Directors.
Kay Dilger
Head of Financial Wellbeing
Kay is the Head of the Financial Wellbeing Program and has been with SECL for 8 years. She spent 13 years in the Banking industry before moving across to financial counselling, a role she has performed for more than 15 years.
Since coming to SECL in 2013 Kay has led the growth of SECL's financial counselling team and is a key driver of economic inclusion thought leadership within SECL.  Kay was Secretary of the Financial & Consumer Rights Council (now FCVic) for 6 years (2012-2018), and Board Director of Financial Counselling Australia for almost 8 years (2013 – 2020).  Through these roles Kay has influenced the professionalisation of the financial counselling profession, and remains involved as Chair of the Agency Managers Network at FCVic.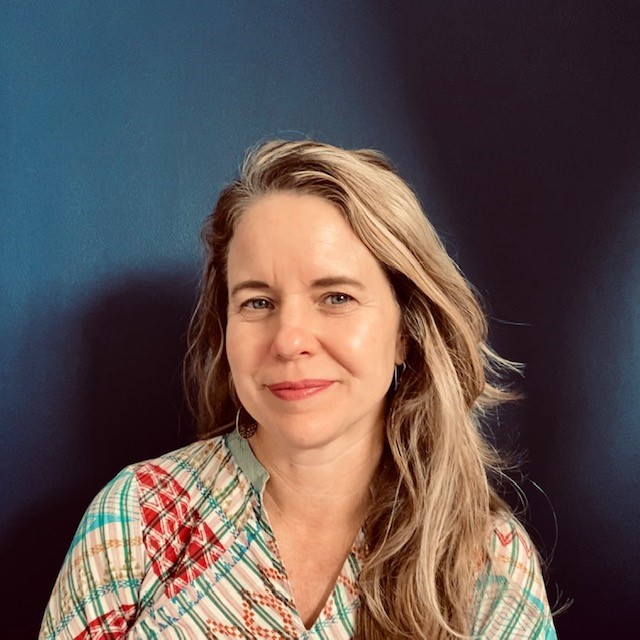 Michelle Rowland
Head of Settlement and Family Violence Prevention

Michelle Rowland holds a Bachelor of Business and Human Resource Management and a Masters of Social Work. Michelle has lived and worked overseas and has spent the last 18 years working closely with migrant, refugee and asylum seeker communities providing training, support, advocacy and management expertise across a wide range of local, state and federally funded programs.
Marlena Kupczyk

Head of Youth, Housing and Employment

Marlena Kupczyk is the Head of Youth, Housing and Employment services joined SECL in 2013. She has brought a people-focused, positive, strategic and solution- focused leadership approach and skills to the Youth Services team. Marlena has been in the SECL Leadership and Management Team since 2017.  With over 20 years in the community sector, Marlena has established herself as one of Victoria's leading youth practitioners. She has extensive experience working within youth, settlement and housing sectors.
Marlena's driving motivation is to make a difference in the lives of young people and her work at SECL provides her with that opportunity as she leads key changes to encourage, motivate and inspire young people to reach their potential and disrupt young people's experience of homelessness and social isolation.
Marlena holds a Master's degree in Counselling from Monash University and a Master's degree in Education and Counselling undertaken in Poland. Marlena is a life member of the Golden Key International Honour Society. She is a co-author of two educational books published in Poland.
Carolyn McAlister

Head of Community Wellbeing

Carolyn is the acting head of Community Wellbeing and has been with SECL for two years. A qualified social worker for almost 30 years, Carolyn has experience in local government and medical settings,  but has spent most of her career in not-for-profit organisations providing long-term casework and advocacy. Carolyn has managed co-ordination and direct care staff in home care services, and as a qualified trainer, managed and delivered training programs for aged care staff. While working in aged and community care, Carolyn delivered training focusing on social inclusion and its impact on both the individual and community; due to her understanding and direct knowledge of this area, Carolyn has been a guest lecturer in tertiary institutions training care staff about working with people who are older and has been interviewed by national media about loneliness.
Since arriving at SECL in March 2020, Carolyn has been passionate about providing an improved system of assessment in emergency relief that ensures participants are provided with relevant information and assistance tailored to their individual circumstances. Carolyn is continually analysing the trends that present in the emergency relief area and seeks out funding or networks that may support SECL in improved outcomes for participants. Managing staff, volunteers and students on placement within the Community Wellbeing Team throughout the pandemic, Carolyn developed a streamlined process of ensuring that the local community was provided with immediate emergency relief services and much needed support in a compassionate and fair way.