Ross Hepburn
Chair
Ross Hepburn started his working career at ACI Fibreglass on Frankston Road, Dandenong in the late 1970's, while living in Springvale. He finished his diverse marketing and management career as the Director of Corporate Services for the City of Greater Dandenong, retiring in 2007.
Ross' connection with Springvale and Dandenong spans some 35 years with connections in sport, business and local government. He is a former general manager, consultant and company director, and holds degrees in civil engineering and business administration.
He served on the council of RMIT University for 13 years with lengthy terms as both Deputy Chancellor and Treasurer. He was an inaugural Director of the South East Melbourne Manufacturer's Alliance. Ross is a life member Cricket Victoria and Coomoora and Dandenong Cricket Clubs, and past President of the latter.
Maintaining a strong interest in local community affairs, Ross joined SCAAB as Treasurer in 2007. He was the Chairperson of SCAAB and was made a Life Member in 2015. Today, Ross is our Chairperson following the merger of SCAAB, DCAB and SEAAC.
Jan Cormack
Vice Chair
Jan Cormack was employed in the Australian Public Service for over 40 years prior to retiring in August 2012. She predominately worked for the Department of Veterans Affairs and Centrelink (formerly the Department of Social Security).
Jan's last position held was the Regional Manager of Stakeholders and Community in the Eastern Zone where she was responsible for working with many Government Departments, both State and Federal, where the formation of partnerships were vital to support community members. Jan was also vital for the performance of three Medicare outlets and five Centrelink sites.
Jan completed her secondary education at MacRobertson Girls High School and holds a Bachelor of Business (Public Administration) from RMIT, which she passed with distinction. In 2008, Jan received the Minister for Human Services Award for exemplary services to customers and stakeholders and an Australia Day medal for achievement in 2011. Jan joined the SCAAB Board in 2013 and now continues as a Board Member in South East Community Links.
Fiona Garside
Treasurer
Fiona Garside began her accountancy career in Brisbane with BDO Kendalls after graduating with a Bachelor of Commerce and Bachelor of Economics degree from the University of Queensland. She is a Member of the ACCA (Association of Chartered Certified Accountants) in the UK, becoming a Fellow in 2010 whilst working overseas.
Predominantly based in London at that time, Fiona ultimately became a Senior Finance Manager at British Telecom (BT) which is a multinational telecommunications company, and led a large global team for many years. In addition, she worked in roles with the Walt Disney Company, Fox Kids TV and other media outlets performing Project Finance, Financial Accountancy and Financial Analysis with direct reporting lines to Board level.
Having returned to Melbourne in 2013 with a young family, she has actively joined local community organisations and enjoys engaging with her new home city. Fiona joined the board of SECL as Treasurer in December 2018.
Deborah Remfry
Secretary
Deborah has a Bachelor of Commerce degree and a Post Graduate Diploma in Town and Country Planning, with experience living in the United States, Malaysia and Greece. She has worked in planning for local and state government over the past 25 years, most notably in the Greater Dandenong region from 2002 to 2009, collaborating with the community and government agencies on a range of infrastructure and community building projects.
Deborah now works with the Australian Dementia Network to assist those experiencing dementia, and with their participation in research to ultimately find a cure for dementia. Ensuring the multicultural community is supported if they are experiencing dementia is essential.
Deborah joined the SCAAB Board of Directors in 2005 and was the Vice Chair of SCAAB until 2015. Deborah continues as the Deputy Chair of South East Community Links.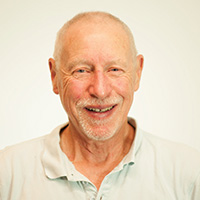 Chris James
Director
Chris joined our Board of Directors in 1971 and has held the position of Treasurer, Vice-Chairperson, Chairperson at various times. His background is in banking and finance with the ANZ group, where he retired in 1997 after 41 years of service. During that time, Chris held various management posts in Marketing, Sales, Audit and Training.
Chris is a life member of the Bureau and member of Committee of Management of Blind Bight Community Centre, as well as SVN Inc, an organisation which manages a community bus project. He is also a life member of Casey Demons VFL football club where he was Property Manager for over 10 years, retiring in 2018. Chris is a Fellow of the Financial Services Institute of Australasia. Now, he continues on the Board of South East Community Links.
Knowles Tivendale
Director
Knowles moved to Dandenong 20 years ago after growing up in eastern Melbourne. His career is focused on creating and inspiring great cities that provide opportunities for everyone to reach their full potential. He runs a boutique transport planning consultancy based in Dandenong. He works collaboratively with various clients and stakeholders to achieve a vision of more integrated, efficient and sustainable transport solutions.
Knowles was the Strategic Planner at City of Greater Dandenong in 2001 responsible for the initial stages of what became the Revitalising Central Dandenong project. He later became the Team Leader of Social Planning overseeing a number of projects related to the City's diverse community.
In 2020, Knowles organised the first Dandenong parkrun, a 5km walk or jog that anyone is welcome to attend (for free) every Saturday at 8am. He coordinates the event each week as the Event Director. He also holds a number of other board positions:
President of Dandenong Primary School Council
Treasurer of Walhalla Board of Management, responsible for six heritage properties that are open to the public
Board Director at Good Cycles, a social enterprise focussed on empowering disadvantaged youth through bicycle-based services.
Dara Tang

Director
Dara has a Bachelor of Commerce degree and a Diploma in Financial Planning. He is currently Brand Manager at Roger Armstrong Nursery Furniture. He has an extensive career in Brand Management for over 20 years in various roles spanning marketing communications, product development and sales.   
Dara migrated to Australia in 1983 at the age of six from Vietnam with his parents and younger sister. They lived in the Enterprise hostel whilst they transitioned into their new life. His family moved into Springvale after leaving the Enterprise hostel.
Dara's ties with the community have included previous roles as Secretary of the Cambodian Association of Victoria and as Director of SCAAB from 2010 to 2013.
Mariam Ritchie

Director
Mariam has over 17 years' experience in compliance, risk, AML/CTF and governance within the Financial services and banking industry, working across the APAC region. She began her career in Melbourne before moving to Hong Kong, Brisbane and then returning to Melbourne in 2015 with a young family.  She has worked for a combination of start up companies and well established multinational corporations which had her work large transformation projects, strategic planning, people management and management of compliance frameworks.  She has completed industry qualifications in both Australia and Hong Kong to further complement the work she has been doing.  Working with the business to enhance the culture of compliance and risk allowing for greater cohesion that benefits the business and by extension the end client.
Mariam also enjoys being active with her local community, she was Policy Officer at the local kindergarten and has recently coached the under 8's social soccer team for the Bentleigh United Cobras football club.  
Rachna Bowman
Rachna is passionate about social justice and advocacy. With a Masters in Business (Swinburne University of Technology) and Dip. Community Services (Financial Counselling), Rachna came to financial counselling in 2011 after a career in retail banking.
She is currently working as Senior Practitioner for the Financial Wellbeing Program. Rachna works alongside people experiencing financial difficulty who have been impacted by unemployment, living on a low income, family violence, gambling and other life events.
Rachna is a consumer representative of the Australian Bankers Association, a consumer outcomes group, and is a former member of the Financial Ombudsman Service, Consumer Liaison Group as a consumer representative.