Our Patron – Merle Mitchell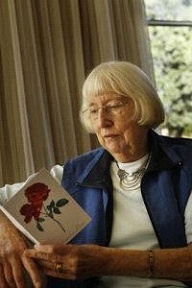 We're honoured to have widely renowned change maker Merle Mitchell as our Patron at South East Community Links. As a lifelong advocate for fairness, community engagement and diversity, Merle has become a well-known advocate in our community and beyond.
Merle was born in Dandenong in 1934, living in the municipality for most of her life. She trained as a kindergarten teacher before settling in the developing Sandown Park area with her husband Eric in 1961.
The limited services for the community prompted Merle to become an active lobbyist. She helped to plan kindergarten facilities across the City of Springvale and establish the Sandown Park Primary School.
 
Merle was a steering committee member for the establishment of the Springvale Community Aid and Advice Bureau (SCAAB). Later she became the first Director, leading the organisation as it developed innovative and responsive services for the growing community. She remained committed to SCAAB for more than 45 years and continues to support South East Community Links following the merge.
Merle also played a vital role in establishing Springvale Neighbourhood House, the Family Mediation Centre and Springvale Monash Legal Service. Never one to shy away from advocating to politicians and policy makers, Merle has shaped state and federal social welfare policies through roles with the Victorian and Australian Social Service Councils. Merle continues her advocacy work in her role on the CGD Positive Ageing Committee.
In recent years she has convened the Spirit of Enterprise Project. With the assistance of hundreds of community people, she helped document the rich history of the Enterprise Migrant Hostel, which played a vital role in the lives of over 30,000 migrants and refugees who lived there from 1970 to 1992.
The impact of Merle's work led the Department of Immigration to name the Hostel a Project of National Significance. The title brought significant recognition to the contributions and strength of migrant and refugee communities who have settled in this area and Australia.
With a determination that only grows stronger with time, Merle is a Member of the Order of Australia, a City of Greater Dandenong Living Treasure and the proud Patron of South East Community Links.